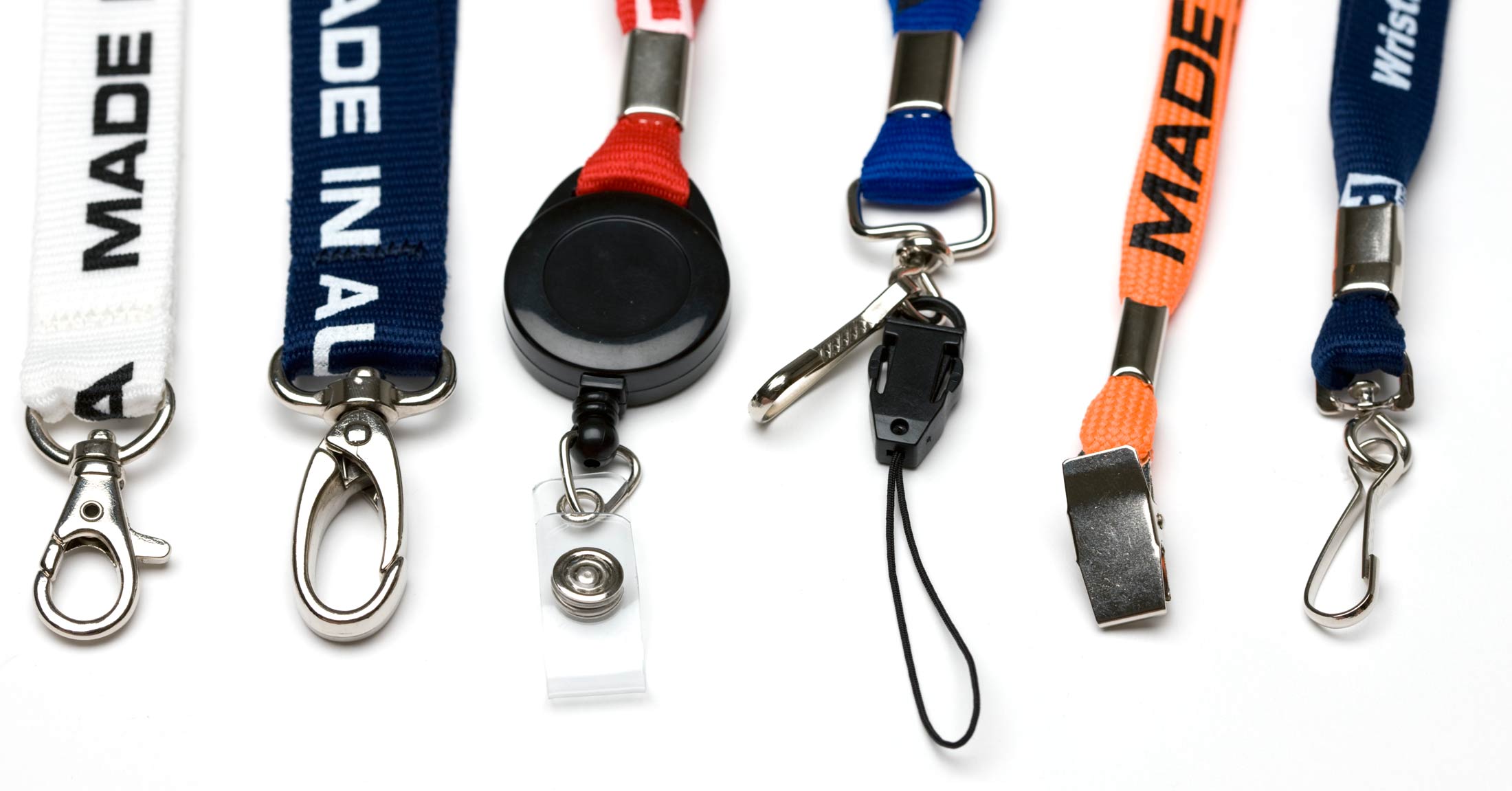 Courtesy-wizid
When selecting the design of a lanyard it is essential to opt for the right attachment. This is because in different workplaces different type of attachments is used. Some come with a safety break-free feature which is very useful for kids and employees working in factories and construction sites.
Below are some types of lanyard attachments that are easily available in the market.
1. Split Key Ring Attachment
This type of attachment is used with lanyards that are specifically designed for hanging keys and key rings. They are very durable and one of the least expensive attachments. Most of these come with textured thumbs to easily slide in your key. But you can also use this attachment for carrying your ID card.
2. Swivel Hook Attachment
There are various types of swivel hook attachments available that can be used with lanyards. The most commonly used ones come with a thumb grip and are available in various widths. There are swivel attachments that have bulldog clips joined with them. This type of clips is considered very useful for holding ID cards. Another type of swivel hook is known as lobster claw and is considered very useful.
3. Badge Reel
Badge reel is another attachment that is commonly used with lanyards. This type of attachment is exceptionally useful for employees who have to use their ID cards frequently. This way they do not have to waste their time taking the card out of their pocket or walletand their ID card is easily accessible.
For first-time buyers who ask where to buy lanyards from and what type of attachments are more useful, the above mentioned are a few commonly used types of attachments.